"Filling in the information gaps in agriculture and education with Nokia Life Tools, we strive to contribute towards empowering people with the right tools to help them make informed decisions in their daily lives. Nokia Life Tools was developed to help bridge the Digital Divide in the emerging markets."1
- Jawahar Kanjilal, global head of Emerging Market Services at Nokia Corporation (Nokia), in November 2008.
"There were many in the rural and emerging areas whose needs and pain points were being unmet?" 2
- Dinesh Subramaniam, senior manager of communications for Nokia, Finland, commenting on the launch of Nokia Life Tools in India, in June 2009.
"It's important to remember that this is about money: Nokia wants to sell handsets to this growing market, and providing services to farmers in India may prove as lucrative as selling us applications and content through Ovi. But better informed farmers grow better crops so, for once, it seems everyone can be a winner."3
- Bill Ray, The Register4, in April 2009.
Introduction

On June 12, 2009, Finland-based telecom giant, Nokia Corporation (Nokia) launched its Nokia Life Tools (NLT) service in the state of Maharashtra in India. This was a bid to expand its rural base in the country. The service was commercially rolled out after the successful implementation of the pilot program in Maharashtra, in November 2008. The launch of the NLT service marked the increasing accessibility of value-added services (VAS) to rural consumers in India. Targeted at the rural consumers, the NLT service offered a range of services in the areas of agriculture, education, and entertainment to address the information gaps in the rural community.



Emerging Markets Strategy: Nokia Life Tools for Rural Markets - Next Page>>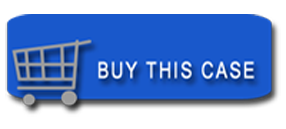 ---
---
Custom Search
---