"Speedo has shown great willingness to experiment in more innovative ways over the past few years and its image has progressed as a cooler, more fashionable brand. It has remained true to its quality swimwear and performance heritage, so its experimentation in brave new directions hasn't compromised its core brand."1
- Ben Lilley, chief executive of SMART Inc2 in 2005.
"Speedo is the Kleenex of swimwear."3
- Marshal Cohen, chief industry analyst of NPD Group, Inc.4 in 2008.
"It's not often that Nike runs from a fight. But in the battle of high-tech swimsuits, give Speedo a victory by technical knockout." 5
- Las Vegas Review-Journal, September 2008.
Introduction

In September 2008, US-based sportswear manufacturer Nike Inc. announced its decision to exit the elite swimwear market, saying, "We will not invest in next-generation swim innovation, which is not in line with our stated category growth strategy."6

Though Nike denied it and said that the decision was a "part of the company's long-term growth plan", some experts felt that the move was due to the unprecedented success of Speedo International Limited (Speedo) and its growing dominance in the elite swimwear category.



Speedo: Leading the Swimwear Market - Next Page>>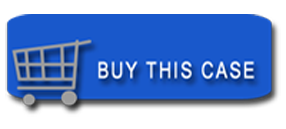 ---
---
Custom Search
---