"The company (Tata Steel Group) has not brought down costs to the extent they should have. There is more bad news in store, as the Corus Group disappointment is still round the corner." 1
- Niraj Shah, Senior Analyst, Centrum Broking2, in October 2009.
"You don't buy looking at the short-term, but the long-term future of a company. Corus was a very good buy as its fundamentals are quite sound. However, it's poor show on the books has got nothing to do with its fundamentals. It's a victim of the current global downturn." 3
- B. Muthuraman, Managing Director, Tata Steel Limited, in March 2009.
Tata Steel Group Reports Loss

On August 27, 2009, India-based Tata Steel Group (TSG)4 announced disappointing results for the quarter ended June 2009. The company reported that its net sales were down by 47% at Rs 231.8 billion as compared to the corresponding quarter of the previous year.

Industry experts were shocked as the company reported a net loss of Rs 22.09 billion for the quarter as compared to a profit of 39.01 billion in the quarter ended June 2008 (Refer to Exhibit I for Quarterly Performance of Tata Steel).



Tata Steel's Acquisition of Corus (B) - Next Page>>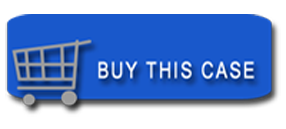 ---
---
Custom Search
---