Excerpts Contd...
Overcoming Complexities of Growth

In 2003, BISWA realized that its microfinance initiative had grown significantly. The number of SHGs had crossed the 1,000 mark and the organization's need for funds had increased. Being an NGO MFI, raising additional loans from formal financial institutions became a huge challenge. In Malick's words,

"Our high rate of growth brought with it a fair share of disadvantages. Owing to our NGO MFI status, raising loans from traditional sources such as banks needed a lot of convincing on our part. It was a time for change."...



An Integrated Approach
BISWA felt that just providing micro-credit to the poor was not enough. Realizing that people often lacked market access and the capacity to utilize the money properly, it sought to bridge this gap by promoting micro-entrepreneurship. Initially started for the SHGs that obtained credit from BISWA, it was soon made open to other groups in its operational area irrespective of whether they were members in SHGs promoted by BISWA or not...
Problems Remain
Some industry experts pointed out that despite the rapid growth of the microfinance sector, the players like BISWA operating in the sector would have to overcome some tough challenges in the future. Some of the challenges arose due to the absence of adequate regulatory control in the sector with only the NBFCs coming under the regulatory purview of RBI...
Looking Ahead
Back in his office, Malick shifted his attention to the projections his team had prepared for BISWA's microfinance program. Malick said the organization was forging ahead in its objective of generating one million self-employment opportunities by 2012...
Exhibits
Exhibit I: Operational Features of Different Microfinance Models
Exhibit II: India's Top 10 Microfinance Institutions
Exhibit III: Some Trends in the Microfinance Sector in India
Exhibit IV(a): BISWA's Consolidated Balance Sheet
Exhibit IV(b): BISWA's Consolidated Income and Expenditure Account
Exhibit IV(c): Consolidated Receipt & Payment Account
Exhibit V: BISWA's Organizational Structure
Exhibit VI: Key Figures Related to BISWA's SHGs
Exhibit VII: Analysis of BISWA's Loan Activity
Exhibit VIII: BISWA's Projection of its Microfinance Activities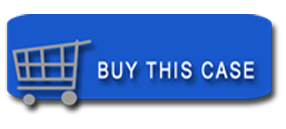 ---
Custom Search
---