Excerpts Contd...
Accolades

Experts praised Craigslist for becoming one of the leading online classified sites in the US and also having a global presence. Its good performance during recession attracted the attention of industry observers...

Criticism

Analysts felt that though the Craigslist website was comprehensive and simple, it had certain loopholes. For instance, the site was not attractive; it lacked a proper design and was loaded with irrelevant listings which were organized by date instead of function...



Outlook
Despite the protests against some of its services, the popularity of Craigslist continued to grow as many users continued to flock to the site to get valuable information. In February 2009, Craigslist was ranked seventeenth in the list of 'Top 50 Website Properties in US' released by comScore Media Metrix (Refer to Exhibit VII for top 20 website properties in the US)...
Exhibits
Exhibit I: Page View Ranks (Data as of October 2006)
Exhibit II: Craigslist Unique Visitors: April 2008 - April 2009
Exhibit III: Screenshot of Craigslist
Exhibit IV: List of Items Prohibited for Sale or Trade on Craigslist
Exhibit V: Competitors of Craigslist
Exhibit VI: Awards and Accolades
Exhibit VII: Top 20 Website Properties in US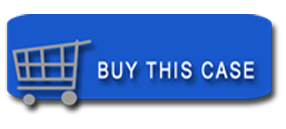 ---
Custom Search
---