Marketing Financial Products
Organizations, both existing players and potential entrants, are looking to aggressively compete in the growing banking, financial services, and insurance (BFSI) sector in India. Therefore, there is a lot of action on the marketing front........
more

Business Communication
Communication is an essential aspect of business life. Everyday, business persons have to communicate with people at different levels of the organization or with people external to the organization........
more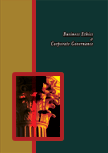 Business Ethics & Corporate Governance
With the growing strength of consumer movements and rising levels of awareness among stakeholders, corporations are realizing that stakeholders and consumers are no longer indifferent to unethical practices like financial irregularities, tax-evasion...........
more
More Managenement Books>>