EXCERPTS Contd...
The Japanese Misadventure
The strategies followed by Carrefour in Japan were similar to the strategies followed by it in other Asian countries. The strategies were:

• To provide products at low prices and become a price leader.
• To reduce the costs by gaining purchasing synergies through procurement of products from the local wholesalers at low prices.
• To develop the capital employed in the store formats in an optimum manner by following the multi-format store strategy.
• To provide good quality products and services.
• To offer a one-stop shop option to its customers.
| | |
| --- | --- |
| The strategies successfully adopted by Carrefour in other Asian markets however, failed to make a mark in the Japanese market. Analysts opined that the company failed to understand the Japanese market as it was not similar to any other market in Asia where Carrefour had a presence. According to analysts, the most important reason for Carrefour's failure in Japan was that it failed to understand Japanese consumer behavior. Japanese consumers had a different attitude towards spending and shopping when compared to their Asian counterparts. The strategy followed by Carrefour as well as Wal-Mart in Asian countries was to attract customers by using the concept of "Every Day Low Prices" (EDLP)... | |
A Change in Outlook
The deal between Carrefour and Aeon (Refer box for details of Aeon) which was termed as a strategic partnership combined the world's second largest retailer and the leading retailer in Japan. The companies said that the deal was made in order to develop and strengthen the hypermarket store format in Japan. Philippe Jarry, CEO of Carrefour Asia admitted that their market strategy was not effective in the Japanese business environment. He also said that they should have entered with a Japanese partner...
Exhibits
Foreign Retailers in Japan

Carrefour's Brands

Carrefour's Banners

Carrefour's Store Formats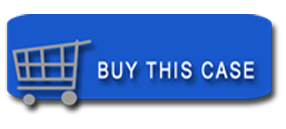 ---
Custom Search
---
Economics for Managers Workbook
ICMR books Collection

Case Studies in Business Strategy Volume VI
---